What support can I get as a carer?
Many people who provide unpaid care are unaware of their rights. Find out more about the help and support you are entitled to.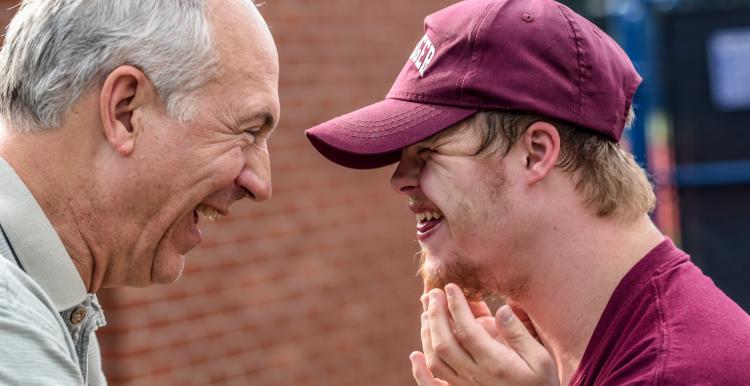 If you provide unpaid care for a friend or family member who, due to illness, disability, or another problem, cannot cope without support, you may be entitled to help.
To help you access financial and practical support, we share three steps that Carers UK suggest you can take. 
1. Get a benefits check
Get a full benefits check to see what financial support you may be entitled to. The Carer's Allowance is the main carer's benefit, but this could also include tax credits, council tax discounts or help with fuel costs.
You can get a personalised benefits check online. It will take about 20 minutes to complete.
2. Find out about practical support
Caring for a loved one can be very physically and mentally demanding, so it's important to find out what practical support is available. This support could include equipment to make caring easier or information about local support groups that can help. All carers are entitled to a carer's assessment from their local council. This could result in the carer, or the person they are caring for, being able to get additional help or support.
You can find more information about the support available for both adult and young/child carers on the Hammersmith and Fulham Council's website.
Support for Adult and Child/Young Carers
3. Connect with others
Caring can be very isolating, but there are lots of different ways that you can connect with people in similar situations. You can find more information on local support groups and activities for you to attend in person, or benefit from the wealth of online forums on Carers Network website.
They also provide practical support.
Healthwatch Hammersmith and Fulham Carers Survey
If you are a local resident that looks after a loved one, please help us by completing our Carers Survey. In the survey we ask questions about:
What help and support would you find most useful
Experiences of Carers' Assessment (If you've completed one)
Access to healthcare services
Want to share your experience in a different way?
We are happy to complete the survey over the phone with you. Just email us at info@healthwatchhf.co.uk or give us a call on 020 3886 0386. The call should take no longer than 10 minutes.
We can also send a paper copy of the survey with a FREEPOST envelope, so please get in touch with the team to arrange this.