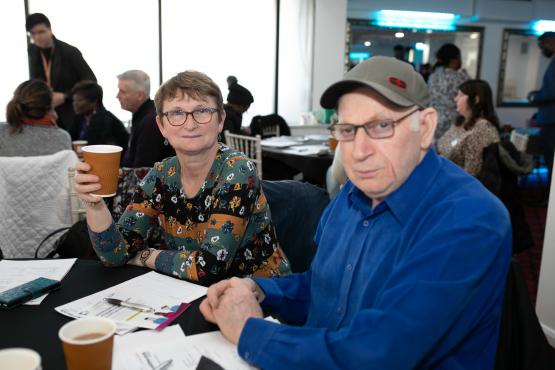 Healthwatch H&F Carers' Survey
In 2022, we were busy working on our carers project which focused on finding out what it is like to be an unpaid carer in H&F and how the current services could be improved to better support those who look after their loved ones. At the beginning of the year, we ran an online survey that asked questions about what help and support carers would find most useful; their experiences of Carers' Assessment; and how easily they can afford to access health care services. By the end of April, we had received over 140 responses which is incredible! We would like to thank all those carers who took time out of their busy lives to complete our survey.
In June we conducted several face-to-face, online and telephone interviews with carers who had volunteered to take part in in-depth discussions about their personal experiences of being a carer. Out of these interviews, we have compiled a video presentation and written case studies which we will present alongside our findings from the survey responses to the local authority and service providers and commissioners.
We will also publish our report and the videos on our website, so watch this space!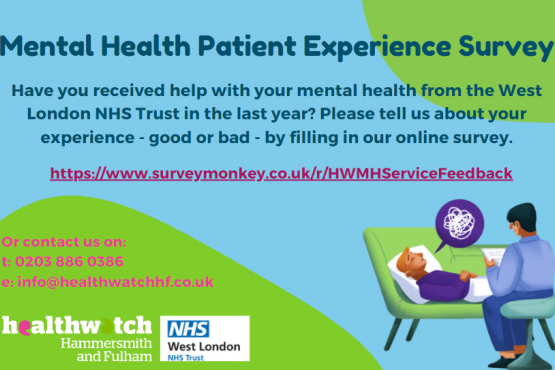 Mental Health Patient Experience Feedback
Healthwatch Hammersmith and Fulham is currently looking to hear about people's experiences of mental health services across the West London Trust. If you or someone you care for have accessed mental health services within the last 12 months, please could you spare us 5 minutes of your time by filling our online survey.
Your feedback is very much appreciated and will help us to inform the commissioners and service providers how and where to change mental health services to better suit patient needs.