Our volunteers are at the heart of what we do
From talking to people about their experiences of health and social care, to writing reports, to updating our social media - volunteers are vital to our work. Whether you have a few hours to spare or are looking for a regular commitment, we've got a volunteering role to suit you. 
Current volunteering opportunities
Take a look at our current volunteering opportunities:
Enter and View volunteers - To get a first hand look at how health and social care services are running we train some volunteers to go into services and ask people about their experiences of them, like a care home. This includes observing how the service runs, talking to patients, carers and staff, and contributing to a report about your visit. 
Enter and View volunteer role description
Patient Experience volunteers - Do you like listening to peoples' stories? If so, this role could be for you. As part of our Patient Experience Programme, Healthwatch Hammersmith and Fulham visits local services to speak to patients about their experiences of using the services. The programme also uses remote communication methods to contact local people.
Patient Experience volunteer role description
Project volunteers - We are committed to trying to make changes to health and social care services that reflect the needs of the people in the local community. In order to do that, we establish projects looking at the key concerns and issues that residents have told us. We need the assistance of volunteers to support our research projects and help us understand the issues residents are facing. 
Project volunteer role description
Communications volunteers - Do you love writing? Or perhaps you have a passion for social media? Our communications volunteers help raise awareness of who we are, promote our projects and surveys and create content for all our digital channels.
Communications volunteer role description
Community ambassador - Community Ambassadors form a link between our organisation and Hammersmith & Fulham residents.  As a Community Ambassador, you will become the 'eyes and ears' of the organisation, gathering people's voices and lived experience of health and social care.
Community ambassador volunteer role description
How to apply?
Healthwatch Hammersmith & Fulham Volunteers are recruited through our Volunteer Hub at Your Voice in Health and Social Care (YVHSC).
To apply please sign up at Better impact and someone from YVHSC will contact you.
Your application will be processed by our central team at our Ealing Offices, however, please note that all volunteering roles for Healthwatch Hammersmith & Fulham take place within our borough. Our local offices are located at 141-143 King Street, London, W6 9JG
Not found a role that suits you? We're always keen to hear from people who have new skills to offer us, if that's you, get in touch.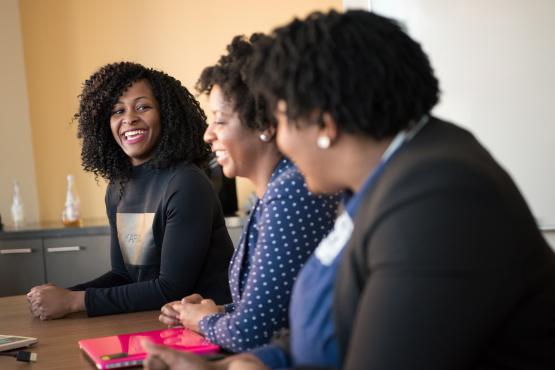 Healthwatch Hammersmith & Fulham Committee Members
We are looking for people to join our committee with local knowledge, experience and passion for promoting better health and social care for local people. The committee represents an advisory body overseeing strategic direction and monitoring the progress of Healthwatch Hammersmith & Fulham. Please find below the full role description and instructions on how to apply.
Get in touch
Talk to us about our volunteering opportunities and we can work with you to find something that suits you.