Integrated Care Systems come into force today
From today, 42 statutory integrated care systems (ICSs) will bring together GPs, hospitals, local authorities, and other partners to plan and deliver health and care services in their area.
The aim is to improve care for people in each part of the country, including those with multiple conditions who access a range of health and care services.
Clinical commissioning groups (CCGs), which have had control of local budgets until now, have been abolished as part of the reforms.
The changes are set to save an estimated £14 million each year by reducing the number of chief executives working in the NHS by almost 170.
Amanda Pritchard, NHS chief executive, said: "Integrated care systems have the power to truly transform the way that we care for people up and down the country – not only will the NHS provide care when someone is unwell or has an accident, but alongside our local government partners we must also now play an increasing key role in managing people's health so that we can catch more killer conditions earlier and save lives.
"Local areas are already doing this by going out into communities to spot signs and symptoms earlier in places such as sports clubs and betting shops as well as ensuring people can access community support rather than using 999 or going to A&E.
"Through these schemes, we are already making a massive difference to people's lives.
Louise Ansari, national director at Healthwatch England said:
"The introduction of Integrated Care Systems gives us a unique chance to feed people's views into the planning and running of services. For instance, we know there's a desire among the public to see services closer to where people live, making them more accessible and truly at the heart of communities. When services act on the experiences of those they serve, it results in better care.
"We are committed to playing our part, helping create a true partnership between services and the public. A partnership where communities are represented at every level of decision-making, those facing the greatest inequalities are heard and there is an ongoing conversation about how we can make care better together."
North West London Integrated Care System
Image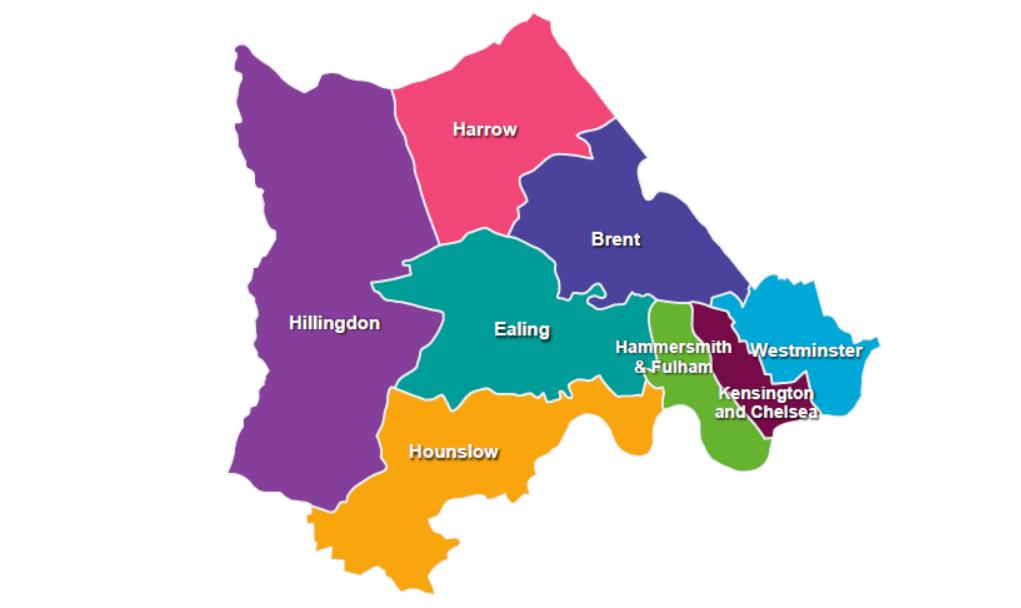 The North West London ICS consists of eight boroughs, including Hammersmith & Fulham, and brings together all health and care organisations working to deliver against the four core national objectives of ICSs which are to:
Improve outcomes in population health and health care
Prevent ill health and tackle inequalities in outcomes, experience and access
Enhance productivity and value for money
Support broader economic and social development
You can read about the challenges, opportunities and current focus of ICS work in NW London here.
What are Integrated Care Systems?
Integrated care systems (ICSs) are partnerships of organisations that come together to plan and deliver joined up health and care services, and to improve the lives of people who live and work in their area.
Following several years of locally led development, recommendations of NHS England and passage of the Health and Care Act (2022), 42 ICSs were established across England on a statutory basis on 1 July 2022.
To find out more, please go to the NHS England website.
For more information on the North West London Intergrated Care System, please visit their website by clicking on the button below.