Exciting opportunity to help improve patient safety!
Become a patient safety partner for Imperial College Healthcare NHS Trust.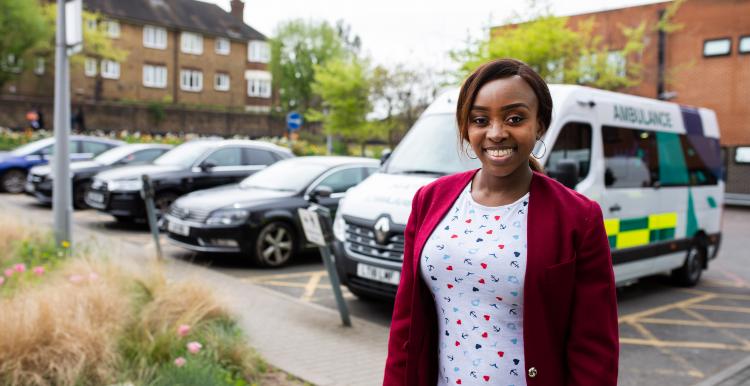 Imperial College Healthcare NHS Trust (ICHT) is looking for members of the public to work alongside staff, volunteers, patients, and families to improve safety within their hospitals.
They want to ensure that the care provided in the Trust's hospitals is safe, kind and centred around the needs, wants and preferences of patients and communities. By collaborating with diverse members of the public, ICHT can make changes that make their hospitals safer.
What are patient safety partners?
The patient safety partner role is a new and evolving role designed to help improve patient safety across health care in the UK. The role was developed by NHS England and all hospitals will have them.
Patient safety partners can be patients, carers, family members or other lay people, including NHS staff from another organisation. ICHT is looking for people who can represent the different views and diversity of communities and patients, including those living with different conditions and from different backgrounds, cultures and religions.
As a patient safety partner you are likely to find yourself:
talking with patients and staff about safety and what matters to them.
advocating for patients, carers and families and to ensure that their perspectives and considerations are prioritised.
contributing to safety governance by sitting on relevant committees, reviewing and commenting on meeting papers and reports.
inputting into how safety issues should be addressed and providing feedback and challenge to enable us to learn and change as an organisation.
inputting into any relevant strategies and policies.
helping to develop patient safety information resources.
This is a great opportunity to share your interests, experiences, and skills to help develop the new patient safety partner role and be a part of the team.
About Imperial College Healthcare NHS Trust
Formed in 2007, they are one of the largest NHS trusts in the country – with over 12,000 staff who provide acute and specialist care to over a million patients each year in central and north London and beyond.
They are excited to recruit their first two patient safety partners to work alongside our staff.
They can offer you:
Fun and engaging opportunities
Flexible hours, days, times
Involvement payments and reimbursement for reasonable expenses
A variety of roles all focused on improving the safety and quality of the services we provide to our patients and communities
The benefit of being part of our active lay partner community
A full induction
Ongoing training and support Imperial College Healthcare NHS Trust strives to be diverse, inclusive and a place where we can all be ourselves.
They particularly encourage applications from people who identify as black, Asian, minority ethnic (BAME), LGBT+, disabled and veterans who are under-represented across the Trust.