Where can I go for support for my mental health as a new parent?
It's so important that you feel supported as a new parent. Read the article below to find out where you can go to get the help you need.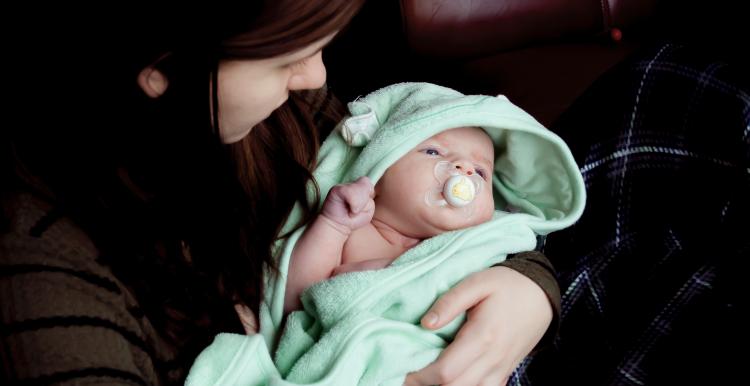 Your mental health is important, both for your wellbeing and your child's. It's important that you feel supported throughout your journey of becoming a parent and have a safe space to talk about how you are feeling.
Take a look at the information below to find out where you can go to get the support you and your family need. 
Are mental health problems common during and after pregnancy?
Yes, you are not alone in how you feel. 
NICE guidelines say that depression and anxiety are the most common mental health problems during pregnancy, with around 12% of women experiencing depression and 13% experiencing anxiety at some point; many women will experience both. Depression and anxiety also affect 15‑20% of women in the first year after childbirth.
How will my mental health be affected during pregnancy?
How your mental health is affected during pregnancy depends on many things. These include:
The type of mental illness you have had already.
Stopping medication for a mental health problem - you have a high risk of relapse if you do this when you become pregnant. This is more likely if you have had a severe illness, several episodes of illness or a recent episode.
Recent stressful events in your life (such as a death in the family or a relationship ending).
How you feel about your pregnancy - you may or may not be happy about being pregnant.
Upsetting memories about difficulties in your own childhood.
Where can I go for support?
In Healthwatch England report - Mental health and the journey to parenthood - a third of women (33%) who had a diagnosed mental health condition said they were not given any advice about maternity and mental health at any point.
If you live in the UK and are looking for extra support or advice urgently, whether it be on behalf of you or a loved one, there are a number of services you can approach. 
If you're in a crisis and need urgent help:
If you don't feel you can keep yourself safe right now, seek immediate help by visiting your nearest Accident & Emergency (A&E) department or call 999.
If you need urgent support but don't want to go to A&E:
Talk to your health professional
During pregnancy, you can talk to your midwife, GP or health visitor at any time if you're worried about your mental health. They should ask if you have ever had problems with your mental health in the past, and whether you have been bothered by feeling down, hopeless or unable to enjoy things lately.
Don't be afraid to tell your midwife or health visitor how you're feeling. This can help them to identify if you are unwell or might become unwell.
Questions to ask about mental health problems in pregnancy and the year after birth
Knowing the right questions to ask can be difficult, particularly when you are feeling worried or stressed. Take a look a these questions put together by NICE to help you discuss your condition or the treatments you have been offered.