NHS vaccine programmes brought forward - check if you're eligible
NHS England is moving forward the timetable for the autumn COVID-19 and flu vaccine rollouts to next week due to a new Covid variant. Find out if you're eligible for a COVID-19 vaccine.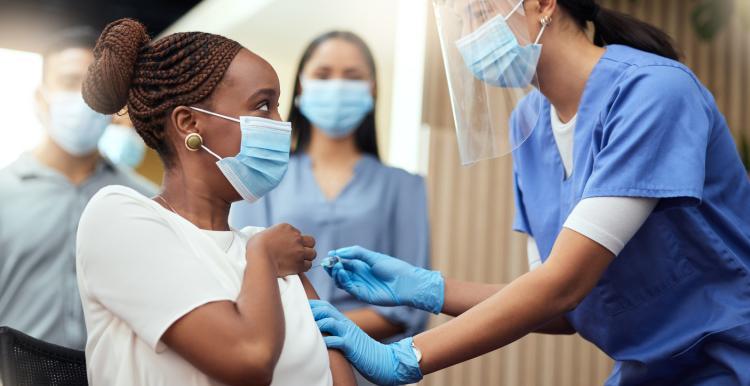 From 11 September, millions of eligible people will now be offered a COVID-19 vaccine.
Residents of older adult care homes and those most at risk, including those who are immunosuppressed, will receive their COVID-19 vaccine first.
From 18 September, the NHS will start inviting people in priority order of risk. Those who are eligible for a vaccine will be able to book an appointment on the National Booking Service.
Carers, pregnant women, and health and social care staff will also be among the groups to be offered a COVID-19 jab this winter, as well as adults aged 65 and over.
Eligible people should wait to receive an invite from their local provider.
Louise Ansari, Chief Executive of Healthwatch England, welcomed the announcement:
"With new variants of COVID-19 in circulation, people at higher risk from the virus will be relieved to hear that this year's vaccine campaign will start sooner.
"It is essential that everyone who is more vulnerable to COVID-19 can get the protection they need. We can all also play our part by encouraging people to come forward for their jab, especially amongst communities with lower vaccine uptake.
"An effective vaccine campaign, which helps those at risk to make an informed decision to have the vaccine, will reduce the impact on individuals, help limit the spread of COVID-19 and also help to stop additional pressures being put on the NHS this winter".
The measure is a pre-emptive response to the risks presented by the new BA.2.86 variant.
[Article re-posted from Healthwatch England]