April is Bowel Cancer Awareness Month
People aged 56 and over 60 year olds are encouraged to participate in bowel screening as part of the National Age Extension Campaign for bowel screening.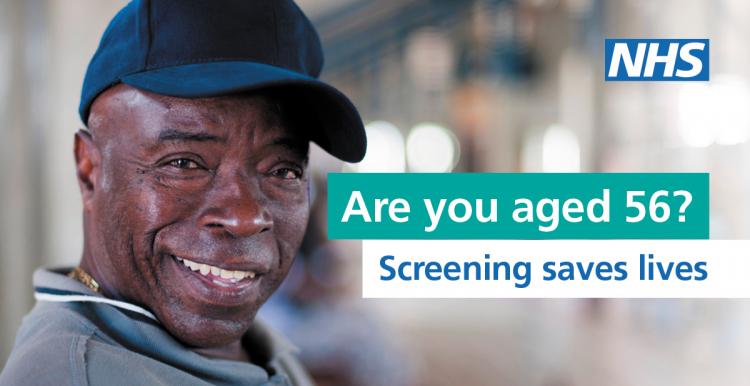 Bowel cancer is one of the most common types of cancers diagnosed in the UK. Previously bowel screening kits have been available for anyone over the age of 60 years, but since April 2021, 56 year olds have been invited to take part in screening. The plan is to have everyone between the ages of 50 and 74 invited to a bowel screening. 
The North West London Integrated Care System has launched the National Age Extension Campaign in partnership with RM Partners - a collaborative of providers forming the West London Cancer Alliance - and follows on from the 'Cancer Won't Wait' campaign which launched last year.
The screening aims to detect bowel cancer at an early stage and when treatment has the best chance of being successful. It is done at home and the kit, which includes simple instructions, is sent in the post and test results arrive back in the post within 2 weeks.
If you would like to request a testing kit, call the free bowel cancer screening helpline on 0800 707 60 60.
If you are worried about a family history of bowel cancer or have any symptoms speak to a GP for advice. 
For more information, visit North West London Integrated Care System website.