Consultant Doctors Strike (24-26 August)
Please note: A Consultants' strike is taking place from 7am on Thursday 24 August, until 7am on Saturday 26 August. Some health services might be affected. Contact us or NHS for support.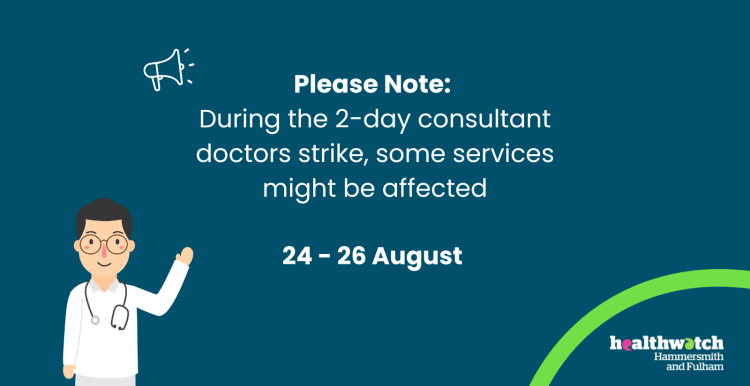 Official NHS advice is to still attend planned appointments unless you are contacted otherwise. Please continue to come forward for the care you need.
If you need support outside of opening hours:
Phone NHS 111 or use NHS 111 online
Visit your local pharmacy
Visit a NHS walk-in centre
If you are experiencing a life-threatening medical emergency, you should still attend A&E or call 999.
Contact us for more advice & information:
Telephone: 0203 886 0386
WhatsApp: 07944387895
Email: info@healthwatchhf.co.uk