Patient Experience Report 2020-2021 Quarter 2
Read the report on patient feedback we collected between July and September 2020 and the key findings emerging from the data.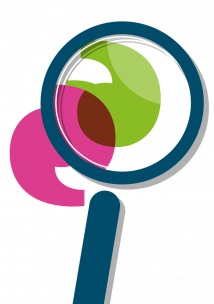 What is a Patient Experience Programme?
Our patient experience programme gathers feedback from patients accessing health and social care services in Hammersmith & Fulham. From the feedback, we produce a quarterly report that analyses the data and summarises the key findings.
Patients are asked to give the service an overall star rating between 1 and 5 (1 = Very Bad, 5 = Very Good).  For each feedback collected, our trained volunteers apply sentiments (positive, neutral, negative) and key themes. The main themes are Access to Services, Administration, Staff, and Treatment and Care.
Typically, the feedback is collected by visiting local services and interviewing patients face to face; however, due to Covid-19, the programme had to adapt remote methods of engagements including Zoom engagement sessions and collating online reviews from platforms such as NHS.co.uk and Google Reviews. In addition to the previous Patient Experience Report, the patient experience team also adapted a direct telephone engagement method during this quarter.
Key Findings:
GP Services: Positive feedback remains high around the Treatment and Care theme (86%) and Staff theme (76%) in terms of Quality of Treatment, Explanation of Treatment and Care, Staff Attitude. The Access to Services theme received mixed feedback overall (53% positive), as did Waiting Times, which was slightly more negative (only 45% positive). The Administration theme received more positive feedback than negative (65% positive), with very similar figures in terms of Booking appointment.
Hospital Services: In terms of hospital services, the predominant areas of concern are around Waiting Times (68% positive, 27% negative, 5% neutral), Appointment Availability and Booking Appointment , (75% positive, 25% negative respectively). Areas of good practice can be found across the following themes and sub themes: Treatment and care – Quality of Care (95% positive); 'Treatment explanation' (91% positive); 'Staff attitude' (90% positive).
Pharmacy Services: Overall, patients/service users are satisfied with the Staff Attitude at their respective pharmacy and the way the pharmacy is run. However, there is little concern regarding Waiting Times which is mainly caused by the current situation.
Dentist Services: Overall, patients/service users are happy with the Quality of Care their receive from their dentist and the staff attitude.
Optician Services: Overall, patients/service users are satisfied with the Staff Attitude at their respective optician.