Patient Experience Report 2022-2023 Quarter 1
Read the report on patient feedback collected between April and June 2022 and the key findings emerging from the data.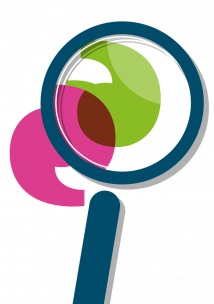 What is a Patient Experience Programme?
Our patient experience programme gathers feedback from patients accessing health and social care services in Hammersmith & Fulham. From the feedback, we produce a quarterly report that analyses the data and summarises the key findings.
The information presented within this report details the individual experiences of those who completed the Healthwatch Hammersmith and Fulham Patient Experience survey during Quarter 1 April to June 2022. Healthwatch Hammersmith and Fulham presents this as information to be considered and utilised to improve service provision and highlight areas of good practice within the newly formed Hammersmith & Fulham Health and Care Partnership Northwest London ICS.
Patient experience feedback was explored according to the key themes: 1) Administration, 2) Staff, 3) Treatment and care, 4) Access to services
This quarter, a total of 1,212 patient experience reviews were collected. Out of the total number of patients experiences received: 
•
839
(
69
%) were positive with a star rating of 4-5, 
•
156
(13%) were neutral with a star rating of 3, and;
•
217 (18%) were negative with a star rating 1-2
Healthwatch Hammersmith & Fulham would like to thank the patients who took the time to complete our questionnaire during our visits, the managers and staff for welcoming and supporting us during our visits and our Healthwatch Hammersmith & Fulham volunteers for the time that they dedicated to collecting patient data.
Key Findings:
GP services 

Positive feedback for GP services were largely around the quality of Treatment and Care they received. Patients' also expressed their satisfaction with the overall positive attitudes and professionalism displayed by members of staff. Booking appointments, overall availability of appointments, and accessing their GP surgery via telephone was the most negatively expressed this quarter. This is largely down to misinformation and lack of communication with patients who believe service will or should have resumed to it's pre-covid method of delivery.  

Hospital Services (Imperial College NHS Trust) (Chelsea and Westminster NHS Foundation Trust) 

The feedback for Imperial College Healthcare NHS Trust and Chelsea and Westminster Hospital NHS Foundation Trusts indicated that, on the whole, patients were very satisfied with their overall experience and were happy with the treatment and care that they received, as well as the staff that attended to them. However, negative feedback received this quarter related to how long patients have to wait to access services that they need when they are at the hospital premises. This may in part be due to consultations taking place remotely and patients not understanding waiting periods when there are small numbers of patients seen in the waiting room premises.

Pharmacy Services 

The Pharmacy category also received largely positive reviews with residents commenting on the overall helpfulness of staff. However, it seems that there are some issues around the Waiting Times sub-theme as patients/service user have to wait longer than desired for their prescriptions.