Cost of Living Crisis - Find what help is available
Read here what help is available for residents in H&F who are struggling with the increase in cost of living.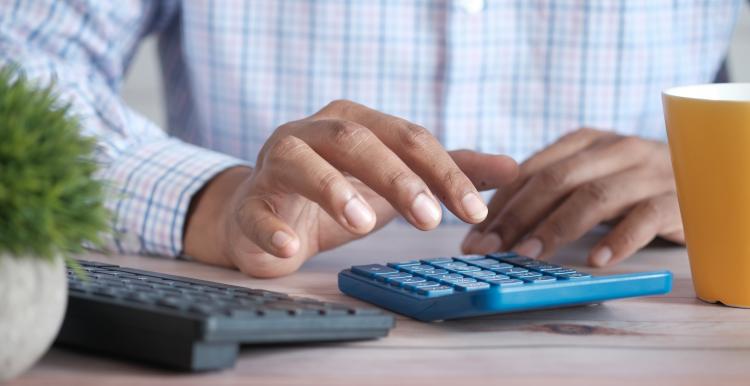 With the rising cost of living, H&F Council are working hard with local partners to help residents through this difficult time. Below we have listed some of the help that is currently on offer for people struggling.
The content on this page was last revised on 30 August 2022.
If you need urgent support with food, medicine, loneliness or isolation and or fuel payments please call Community Connect on 0800 145 6095.
Help for families with children
Household Support Fund
The Household Support Fund can help if you are facing hardship or an emergency, including struggling to pay bills or afford food. The scheme provides support, such as vouchers, wherever possible, rather than cash grants. It is distributed to households with children on free school meals and via local voluntary organisations. Contact Freephone 0800 145 6095, 8am to 6pm, Monday to Friday or email: communityconnect@lbhf.gov.uk.
Help with childcare costs
You can get up to £500 every three months (up to £2,000 a year) for each of your children to help with the costs of childcare. This goes up to £1,000 every three months if a child is disabled (up to £4,000 a year). Find out more on the GOV.UK Tax-Free Childcare page.
If you need help with childcare costs for two, three and four-year-olds, visit H&F's help with childcare costs page.
Free school meals and uniforms
Free school meals and clothing grants to help parents buy school uniforms are available for pupils whose parents or carers receive certain benefits. H&F is committed to building shared prosperity in the borough by providing your child with the best education and support opportunities. Apply for free school meals.
Claim a real nappy voucher
If you are pregnant or have a baby and live in H&F, you are entitled to one free real nappy voucher worth £45. This can be used to purchase any real nappies and related accessories from the Washable Nappy Company. See Real nappies for more details.
Help with prescriptions
Did you know, if you regularly pay prescription charges, a prescription prepayment certificate (PPC) could save you money? Or, if you have a low income you may qualify for help through the NHS Low Income Scheme.
In addition, some groups are automatically entitled to free NHS prescriptions, and others can apply for certificates that entitle them to free NHS prescriptions.
Help with council tax 
If you are on a low income and need help to pay your council tax bill, then you may qualify for council tax support. Find out if you qualify for council tax support by using our online application and calculator.
Visit H&F's help with council tax page or call 020 8753 6681 if you need help and advice.
If you are struggling to pay your bill and want to find out more about what help is available, see help paying.
Help with food
Local foodbanks
Find out about foodbanks in Hammersmith & Fulham.
If you need urgent support with food, loneliness or isolation, the Community Connect team may be able to help. Please email communityconnect@lbhf.gov.uk
Free hot meals
The Upper Room at St Saviour Wendell Park Church provides a warm and welcoming environment where they serve hot, freshly made meals every weekday between 3pm and 6pm. Anyone can access this service with no questions asked, all year round and you can either sit inside or take your food away. They can also supply toiletries, clothing, and bedding, and assist those in crisis to find immediate solutions. Citizens Advice, Glass Door (housing advice) and Lawstop are also based onsite throughout the week. Find more info on their website.
Nourish Hub
The Nourish Hub is a new community kitchen and space for local residents to meet and also receive culinary training. It has been created by H&F Council by refurbishing a disused space on the ground floor of Swanscombe House at 1 St Ann's Road on the Edward Woods Estate in W11. See the location on Google Maps.
The hub is run by food charity, UK Harvest, and provides opportunities for local people to come together to cook, eat and learn about how to eat more healthily. 
For more details, visit: Nourish Hub.
Cooking on a budget
There are lots of ways to save money and make your food go further. Try Full Time Meals with Marcus Rashford and Tom Kerridge for pocket-friendly, easy recipes for 'hearty home cooked grub'.
Or Jack Monroe (aka Bootstrap Cook) is a former foodbank user and food poverty campaigner who's carved a career out of sharing budget recipes designed with the simplest, cheapest ingredients. Check out the Cooking on a Bootstrap website or social media channels.
Rose vouchers
Funded by H&F Council, the Rose Vouchers Project helps residents living in poverty with children under the age of five to get fresh fruit and vegetables from local market stalls. 
Too Good to Go
Every day, delicious, fresh food goes to waste at cafes, restaurants, hotels, shops and manufacturers – just because it hasn't sold in time.
The Too Good To Go app lets you buy and collect this food – at a great price – so it gets eaten instead of wasted. You won't know exactly what's in your order until you pick it up – it's all part of the surprise.
Find out more and download the app at Too Good To Go.
OLIO
Join millions of neighbours all over the world who are using OLIO to share more, care more and waste less.
Give and get free stuff and borrow and lend household items – all directly from your community. Find out more and download the app at OLIO - Free Sharing App (olioex.com)
community lunch serving tasty, filling and warming meals at a price you choose
free education sessions, helping you cook healthy meals for less
volunteer to learn new skills and help your local community.
Paying for your gas, electricity and water
Energy Bills Support Scheme
Households will get £400 of support with their energy bills through an expansion of the Energy Bills Support Scheme.
As well as doubling the £200 of support announced earlier this year, the full £400 payment will now be made as a grant, which will not be recovered through higher bills in future years.
Energy suppliers will deliver this support to households with a domestic electricity meter over six months from October 2022. Direct debit and credit customers will have the money credited to their account, while customers with pre-payment meters will have the money applied to their meter or paid via a voucher. 
Energy Bills Support Scheme (GOV.UK) 
Pensioner Cost-of-Living Payment
Pensioner households will receive an extra £300 this year to help them cover the rising cost of energy this winter. The Winter Fuel Payment (including the extra Pensioner Cost-of-Living Payment) is not taxable and does not affect eligibility for other benefits.
Your energy supplier can help
Your energy supplier can work with you to agree a payment plan so do contact your supplier as soon as you can if you are worried about paying your energy bills. More information about how to do this can be found on the Ofgem website: 
Drop in at a virtual Energy Cafe
Get advice on energy efficiency or if you're struggling with bills. Sessions are open to all H&F residents.
Morgan Sindall Property Services (MSPS) – one of H&F's official repairs and maintenance contractors – hold regular advice sessions for residents about energy issues, including if you're struggling to pay your bills or need extra support.
These sessions can be delivered over the phone, virtually, or face to face and occur on the first Wednesday of each month from 11am to 12.30pm.
Those running the sessions have passed a Level 3 qualification in Energy Awareness with National Energy Action, enabling them to advise residents on the following:
what to do if you're struggling to pay your energy bills
making sure your home is energy efficient
keeping your home free from condensation and mould growth
the best boiler controls for heating your home efficiently
grants and benefits to help you pay your energy bills
signposting for extra support to other agencies.
If you would like to sign up to a session, please contact CSRbox@morgansindall.com.
Other help with fuel bills
Pre-payment meters
Customers with prepayment meters who are struggling to top up their meter should contact their supplier immediately to discuss options.
If your supplier can't help, you may be eligible for a one-off voucher through H&F's Household Support Fund. You can receive up to three £30 vouchers in a six-month period.
If you're struggling financially and are close to being disconnected or have little or no credit on your pre-payment meter please contact the following numbers and one of H&F advisors will discuss your situation with you.
If you need urgent support with food, medicine, loneliness or isolation and or fuel payments please call Community Connect on 0800 145 6095.
Council tenants please call the Housing Income Team on 020 8753 5566.
If you are in temporary accommodation or are a private tenant please call H&F Link on 020 8753 1587.
If you are in receipt of Council Tax Support and or housing benefit please call the contact centre on 020 8753 6681.
Moving from prepayment to a credit meter
If you have an old-style prepayment meter, you can ask your energy supplier to replace it with either an old-style credit meter or a smart meter. Learn how to on the Citizens Advice website.
For more information about help with your energy bills see Help with your energy bills - Help for Households (Gov.UK)
Thames Water can provide a 50 per cent discount on your water bill if your household income is below £20,111. Find out more about their WaterHelp scheme.
Improve energy efficiency
Energy efficiency measures – such as insulation and double glazing – create a barrier between hot and cool spaces. This means they not only keep your home warmer in winter, but also cooler in summer. Find out if you're eligible for support on this energy web page, or visit the Simple Energy Advice page for more articles on how to cut your bills and keep your home comfortable.
Green Doctors is a charity who helps residents save money, stay warm, and improve energy efficiency in their homes. You can find out about their services online and on the phone. See energy efficiency and warm homes for more information.
Paying your rent or mortgage
Council tenants
H&F Council can provide advice, support and guidance if you're having difficulty in paying the rent.
This may include setting up a payment plan, or supporting you to claim benefits such as Universal Credit or Employment Support Allowance.
Please contact the rental income team on 020 8753 6032 or email rentincome@lbhf.gov.uk. Their phone line is open 9am to 5pm, Monday to Friday.
Private renters
If you are struggling to pay your rent you can apply for Universal Credit. If you are already receiving Universal Credit or housing benefit you can apply for a Discretionary Housing Payment.
If you are a private tenant or landlord struggling to maintain their tenancy due to affordability issues or lapses in rent payments resulting in arrears, please contact the tenancy sustainment officer at H&F Link on 020 8753 1587 or send an email for the attention of Shelly Musa, to hf.link@lbhf.gov.uk
Temporary accommodation tenants
Tenants who are living in council temporary accommodation but are struggling to pay rent, amenity charges or utility bills, please contact Rajdeep Sidhu at H&F Link on 020 8753 1587 or send an email for the attention of Rajdeep Sidhu to hf.link@lbhf.gov.uk
Homeowners
If you're a homeowner, please call your mortgage provider to explain your change in financial circumstances. You may be able to pause mortgage payments for up to three months.
Disabled Facilities Grants
These mandatory grants are available to residents who need to make changes to their accommodation to enable them to continue to live independently. The grants up to a maximum of £30,000 (subject to a means test) are available to owner/occupiers and tenants for adaptations and/or facilities. Find out more on our private housing grants page.
Contact Details for Organisations who advise about benefits and financial difficulties
Need help with your household bills? Get tips from the MoneySavingExpert.
Want some free and impartial money advice? Try the Money Advice Service.
Want to learn more about how to build your own budget, how to balance it and how to set money aside for regular bills? Try Crosslight Advice's online budgeting course.
Or if you're looking for an even quicker way to create a budget, why not try a budgeting app? Find out more on the Which? website.
If you need help to reduce your regular living costs, try these ideas from Citizens Advice.
Crosslight 020 7052 0318 Monday to Friday, 9.30am to 5pmappointments@crosslightadvice.org
H&F Citizens Advice General enquiries 0808 278 7832 Monday to Friday, 10am to 4pmwww.cahf.org.uk
H&F Credit Union 020 7460 2620 Monday to Friday, 9am to 4pminfo@londonpluscu.co.uk
H&F Foodbank 020 8746 7718info@hammersmithfulham.foodbank.org.uk
H&F Law Centre 020 3880 1727  Monday to Thursday, 10am to 12 noon and 3pm to 5pmhflaw@hflaw.org.uk
Welfare benefits team 020 8753 5566 Monday and Friday,  9am to 12.30pm    Wednesday, 1.30pm to 4.30pmwelfare.benefit@lbhf.gov.ukWelfare benefits advice for council tenants