Healthwatch Hammersmith & Fulham Annual Report 2020-21
Read the annual report for Healthwatch Hammersmith and Fulham to find out how we engaged with local residents about the challenges the Covid-19 pandemic brought to health and social care services.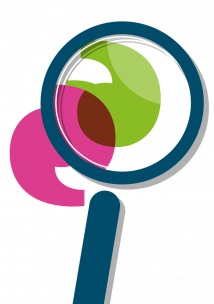 Background
At the start of last financial year, in April 2020, we were all coming to grips with the Covid-19 pandemic. This presented all sorts of challenges and significant changes for commissioners and providers of health and social care for Hammersmith and Fulham residents. It was the job of Healthwatch to find out how these changes affected Hammersmith and Fulham residents during the pandemic and to share these findings with local commissioners and providers.
We had to make a rapid transition from relying on face to face interviews in different locations to virtual or telephone interviews for our Patient Experience Reports. Our staff and volunteers also shared important Covid-19 related information to residents through signposting, regular newsletters and webinars.
At the same time we were concerned that the 'digital first' approach to healthcare did not support residents unable to access or use digital technology or to share their experiences of health and social care with Healthwatch. We used different ways of reaching out to these residents.
We were able to do this thanks to the flexibility of our staff, volunteers and committee members, all of whom worked in new and imaginative ways of supporting residents and sharing their experiences of healthcare during the pandemic.
The top areas of concern raised by Hammersmith and Fulham residents were access to GP services, dentistry, hospital care and information about the vaccine programme.
Next year we are determined to meet all the challenges that will undoubtedly arise. We will continue to monitor local health and social care services with a focus on health inequality, reaching out to more residents and a stepped return to in-person interviews and meetings in Hammersmith and Fulham
Highlights
We heard from 4066 people this year about their experiences of health and social care.
We provided advice and information to over 350 people this year.
We engaged with and supported 1,053 people during the COVID-19 pandemic this year.
We published and presented on 7 reports to borough health partners and communities about the improvements people would like to see being made to health and social care services.
35 volunteers helped us to carry out our work.